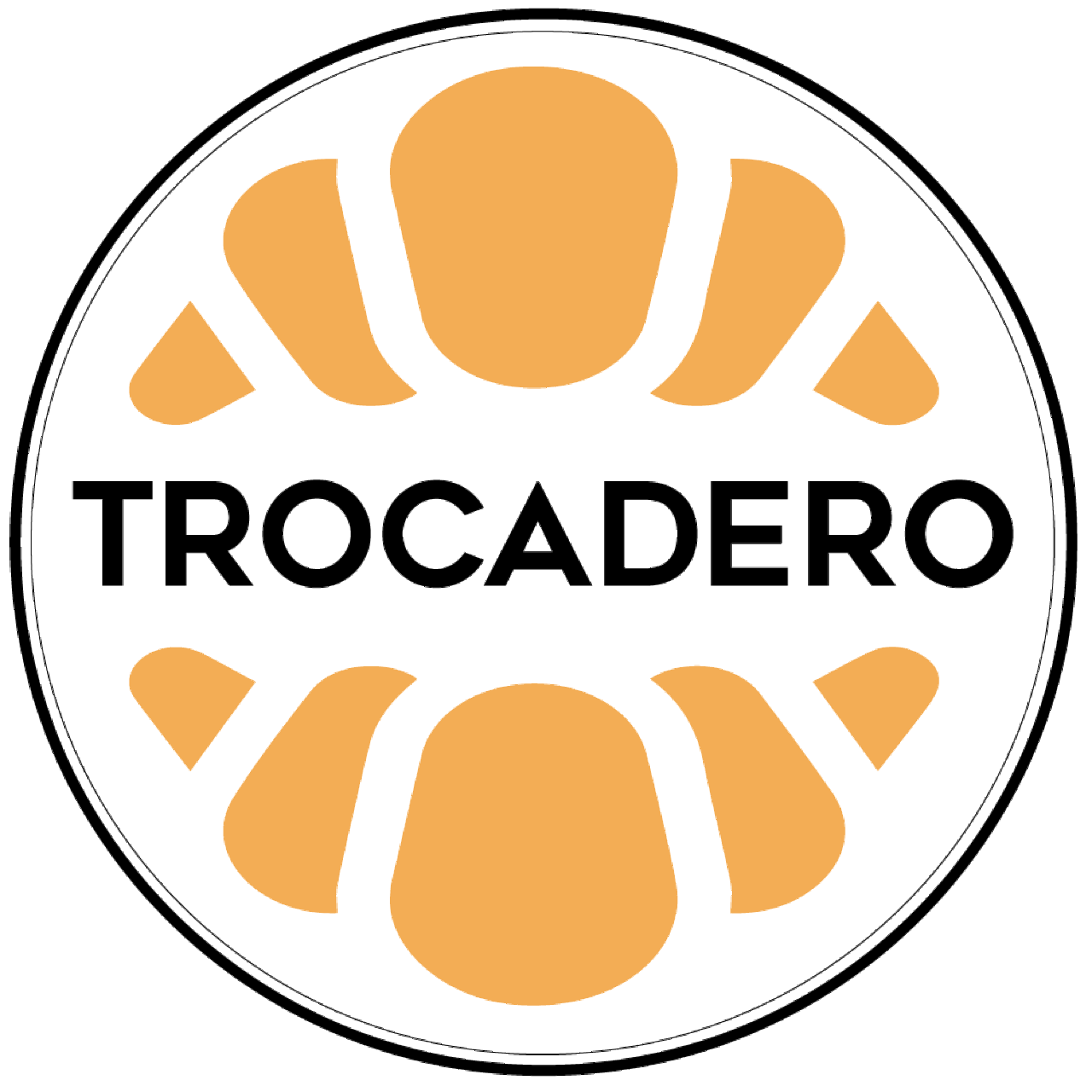 A Troc a Day keeps the Doctor away!
The following items are available for purchase at the Café daily, and cannot be ordered for delivery.
HOT DRINKS
​
Coffee * Espresso * Americano * Latte * Cappuccino * Vanilla Latte * Mocha * White Mocha * Caramel Macchiato * Vanilla Latte * Dirty Chai * Matcha Latte (Non Dairy milk options include Almond milk, Coconut milk, Soy)
​
French Vanilla Cappuccino
Hot Chocolate
Hot Chocolate Deluxe
Steamers
Vanilla, Caramel, Hazelnut, Chocolate, White Chocolate, Black Cherry, Raspberry, Sugar Free Vanilla, Sugar Free Caramel, Sugar Free Hazelnut
Loose Leaf Tea
Creamed Earl Grey, Orange Pekoe, Rooibos, Moringa Pomegranate Raspberry, Superfruit, Peppermint, Chai, Jasmine Green
London Fog earl grey tea, vanilla & steamed milk
Red Cappuccino rooibos tea, honey & steamed milk
Chai Tea Latte chai tea, white chocolate & steamed milk
COLD DRINKS
​
Iced Latte
Flavored Iced Latte
Matcha Latte with vanilla almond milk
​
French Vanilla Frappuccino
Caramel Frappuccino
Java Choc Chip
Cookies & Cream Frappuccino add espresso
Chocolate Frappuccino add espresso
REAL FRUIT SMOOTHIES
Banana Berry strawberry, blueberry, banana
Blueberry Mango with spinach & honey
Watermelon Strawberry with apple juice & vanilla almond milk
Sunrise strawberry, banana, mango, pineapple with orange juice
Pina Colada pineapple, banana, coconut milk & pineapple juice
Breakfast chocolate, peanut butter, banana, vanilla almond milk
Detox cucumber, banana, spinach, avocado, lemon juice & vanilla almond milk
Anti-bloat strawberry, banana, pineapple, spinach & coconut milk
Matcha Mango mango, avocado, spinach & vanilla almond milk
​
FOOD ITEMS
​
The selection of food items available for purchase varies daily. This is a general list of all the breakfast, lunch and baking items offered in rotation every week.
​
Muffins blueberry, apple cinnamon & raspberry chocolate chip
Cinnamon Buns with cream cheese icing
Apple Turnovers
Chocolate Chip Cookies
Peanut Butter Reese's Pieces Cookies
Chocolate Dipped Almond Biscotti
​
Breakfast Sandwiches bacon or sausage
Spinach, Feta & Sun-dried tomato Crustless Quiche
Ham & Cheese toasted Croissant
​
Spinach & Feta Quiche
Meatloaf & Cauliflower Mash
Toasted Baguette roast beef & provolone cheese, eggplant tomato mozzarella & basil pesto, brie prosciutto ham caramelized oinion arugula & balsamic vinegar
Wraps chicken caesar, bbq chicken, burrito chicken, quinoa taco
Pizza Slices ham & mushroom, 4 cheese, spinach feta & sundried tomato
Bacon wrapped, cream cheese stuffed Chicken w/roasted Potatoes & Carrots
Big Mac Salad
Mild Italian Sausage with Mediterranean style roasted Veg
Ham & Cheese Wrap and Veggie lunch box
Honey Dijon Chicken Chickpea Salad with Balsamic Vinaigrette
​
​
​
​